Tips on How to Buy Fragrances for Someone Else – Part 2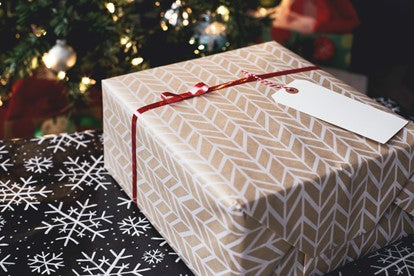 We're back with even more tips on how to buy fragrances for someone else. This is Part 2 — so, if you haven't checked out Part 1 yet, now's the time. It's alright, we will wait for you. There are some extremely useful tips there.
And, when you're done with Part 1, let's continue with our tips on how to buy fragrances for other people. 
Bring a friend with you
When in doubt, bring another friend with you. It's even better if the companion you bring along knows the recipient of the gift.
This way you'll have someone you can bounce an idea off of and a second opinion. Plus, they may even have some unique input!
Resist blindly falling for fragrance ads
Sure, it's not all that easy to resist falling for massive advertising campaigns when they feature big names such as Natalie Portman, Jennifer Lawrence, and Chris Hemsworth.
But, resist, you must.
Just because a fragrance is trending doesn't mean that your loved one will like it. Instead, stay strong and stick to your research. If you've done your homework, that research is the key to your success.
Don't fall for the trick
There's a pretty well-shared theory floating around that everyone has a signature fragrance that truly and undoubtedly reflects their soul. While this sounds great, it's far from true. Don't let this misleading theory overwhelm or control your fragrance-gifting.
Fragrances are amazing and do plenty of things. But, what they can't do is reflect your soul. After all, can a piece of bread reflect your soul? Can your shampoo?
Besides, half the fun of fragrances is experimenting and experiencing new ones. Where's the fun in using just one fragrance forever?
Don't discount discovery sets
[image of one of Analogue Apotik's bundles]
Discovery sets and bundles can be a great option when it comes to buying fragrances for someone else. For starters, there isn't pressure to find the one perfect scent. Instead, the recipient can try and play around with a collection of various fragrances.
On top of that, discovery sets and bundles are also great if the recipient likes to mix things up or gets bored of a scent quickly.
Don't be afraid to play around
Yes, it sounds very much like a cliché but gifts are a great way to introduce the recipients to something new. It doesn't matter whether the something new is sky-diving or a new fragrance.
Go wild and gently nudge the recipient into experiencing something new. For all you know, that perfume or cologne could be their new favourite fragrance.
Speak to an expert
Yes, we know that the fragrance world can be a little complex and daunting to navigate. But, remember that help is always just around the corner.
If you ever need a guiding hand to choose the perfect gifts for your loved ones or even if you're just contemplating what to get for yourself, talk to us. No, seriously, we're a chatty bunch and know a thing or two about fragrances.
The Bottomline
And, there you have it! We hope these tips can help you a little when you're buying fragrances for someone else. If you need even more assistance, get in touch with us now!
---