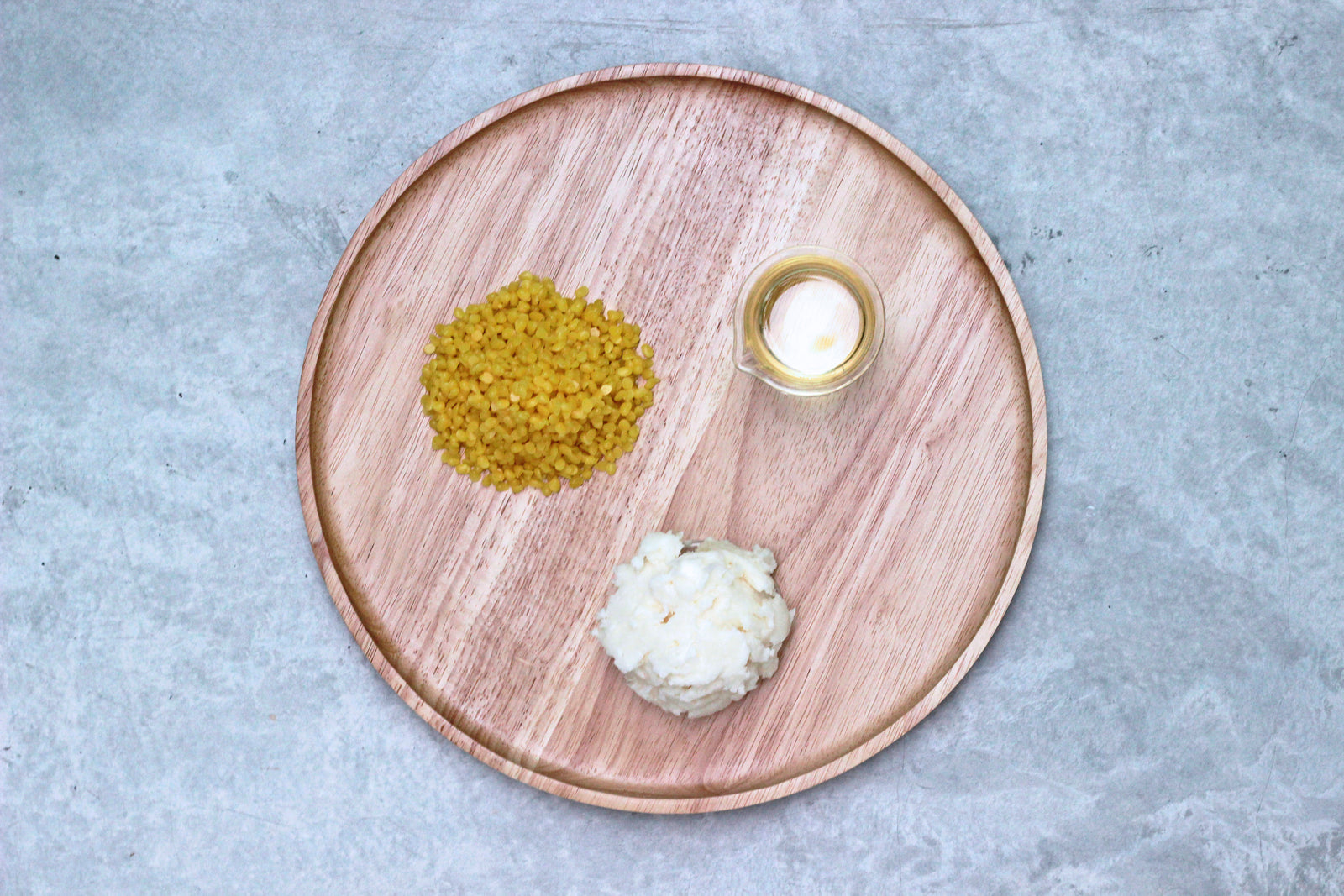 Some people live to eat, and some people eat to live. There's no denying however, that food comes in different varieties.
And our solid fragrances are no different, because just like food, the right ingredients will make or break the dish.
So what do we use in our products?
Let's start.
Beeswax is one of the core ingredients in our solid cologne. For those that don't know, bees use beeswax as a lining for where baby bees grow up and for the storage of honey, the material is a physical barrier that keeps the hive free from external contaminants.
When applied topically, however, beeswax is able to moisturize skin. Beeswax also contains vitamin A, which plays a part in healthy skin growth, and another boon is that beeswax, like honey, does not expire.  
Next up is almond oil, made from none other than raw almonds. It is a natural source of vitamin E and has been used in ancient cultures to treat skin conditions like eczema and psoriasis.
Almond oil soaks into the skin quickly, and is a powerful moisturizer. Its concentration of vitamin E can also help to heal sun damage, reduce signs of aging, as well as fade scars. It is also a hypoallergenic oil.
Lastly, we use shea butter. Or do we? You can never be too shea about these things.
Bad pun aside, shea butter is extracted from the shea nut of the Karite tree through a process that would be way too long to write about in a short blog post to maintain anyone's attention on the subject.  
But among its many benefits, shea butter can moisturize skin, reduce skin inflammation due to its cinnamic acid content, and has anti-aging properties which stimulates the growth of collagen. Combine that with the vitamin A and E present inside it, and you have a natural antioxidant effect to combat damaging free radicals.  
You'll notice that each ingredient moisturizes skin in one way or another, and because alcohol has the opposite effect on skin, we don't include them in any of our products.
This combination of ingredients is what makes our colognes, well, solid of course.
Do check out our range of alcohol free, moisturizing solid cologne range:
---